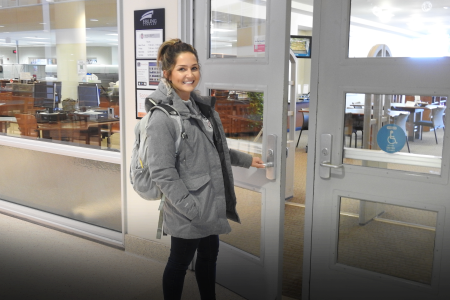 Welcome back from the holidays, from adventures, from your families, from, perhaps, life outside of Ebling. We'd like to thank all the students who filled out the questionnaire- "How Do You Celebrate?" during the holiday season. We learned that individuals had exciting plans for the school break (a student was going to Paris for her honeymoon)- that there were many traditionalists among us for whom family and meals was the best part of the holidays and found classmates that celebrated various holidays that reflected the diversity within the student body. This information will likely inform our social media and snack fare that we share in the upcoming months.
Within Ebling we are heading towards finishing touches on group study rooms, space dedicated to students, upgrading furniture, third floor instruction areas, etc. You can still expect some 2nd and 3rd floor disruption, but hopefully not the construction noise of fall semester.
We are hopeful that the carpeting in the atrium lessens noise's impact throughout the building. Please remember that Ebling staff is ready to help with online resources, headsets, data management strategies, historical material, printer snafus, or helping to find a quiet space for studying. Let us know how we can help.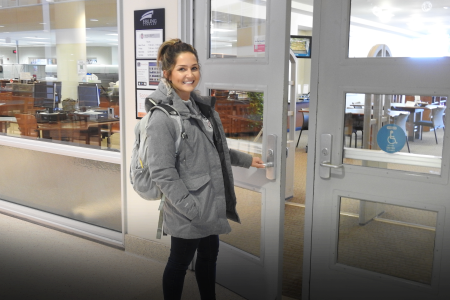 Student Assistant, Jaime Beitel. Thanks for all the great help, Jaime. Good luck in the future!