Ebling librarians are ready to help with your questions and research. We answer thousands of questions each year from straightforward, factual questions to performing complex literature reviews. Start your research by filling out a form below and a librarian will be in contact with you regarding your request. If you wish to obtain the full-text of articles and are not affiliated with UW-Madison or UW Health, please see our Services for Non-Affiliates page for more information.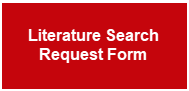 Our literature search service can help you find articles, identify relevant databases, refine your search strategy, and more. This service is available to everyone on the UW-Madison campus, UW Health staff, and state of Wisconsin residents, including community members. See our Introduction to Literature Searching guide for more information on how to get started with your research project.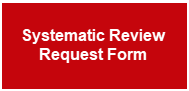 Our systematic and scoping review services range from consulting on the review process to being an active member of the research team and co-author. This service is primarily for current UW-Madison faculty and staff in the Schools of Medicine and Public Health, Nursing, and Pharmacy, and UW Health staff. See our Systematic Reviews guide for more information on the systematic review process.