We serve the UW-Madison faculty, staff and students as well as community health professionals and Wisconsin residents.*
Our librarians are ready to help with your questions and research. We answer thousands of questions each year from straightforward, factual questions to performing complex literature reviews.
We can also consult with you on how to navigate the world of information as well as determine how best to manage the information you collect.
Selected service examples:
Verify citations
Look up factual and statistical questions
Perform literature searches
Perform or aid with systematic reviews
Assist with grants research
Answer clinical questions
Determine impact factors
Consult on citation managers such as EndNote, Zotero, etc.
Set up Current Awareness services with RSS, etc.
Help access information on mobile devices
Create publication inventories
Information obtained from Ebling Library is not intended as a replacement for meaningful communication with your health care professional team. We do not offer medical advice.
* Please note: While anyone may visit Ebling Library to use print and electronic resources, we cannot offer reference and research services to for-profit entities. Instead we encourage them to contact a fee-based service such as Wisconsin TechSearch (WTS).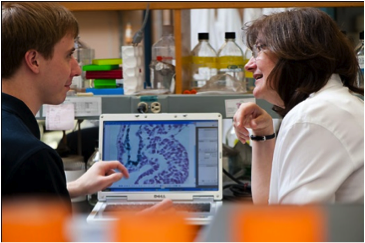 Reference assistance by librarians is available from 11:00 a.m. to 3:00 p.m., Monday through Friday through chat, and 9:00 a.m. to 4:00 p.m. by email. Virtual meetings using Zoom/Teams/Webex are also available by appointment.
In-person reference assistance by reference graduate students is available Monday through Friday 9:00am to 4:00pm.