Where did the other links go?
With the new PubMed, it is no longer possible to see "Find It", our full-text linking tool, when using the direct links to Single Citation Matcher, Clinical Queries, and the MeSH Database.  Since the "Find It" button allows you to access the full-text article or order it from interlibrary loan (ILL) if the full-text isn't available, we made the decision to remove these direct links from our website.
You can activate "Find It" by clicking the PubMed link off Ebling Library's website. From PubMed's main search page, you can access the Single Citation Matcher and Clinical Queries under the 'Find' column and the MeSH Database under the 'Explore' column (see screenshot below). By using the links directly through PubMed, you will see the "Find It" button and be able to access full-text directly or through ILL.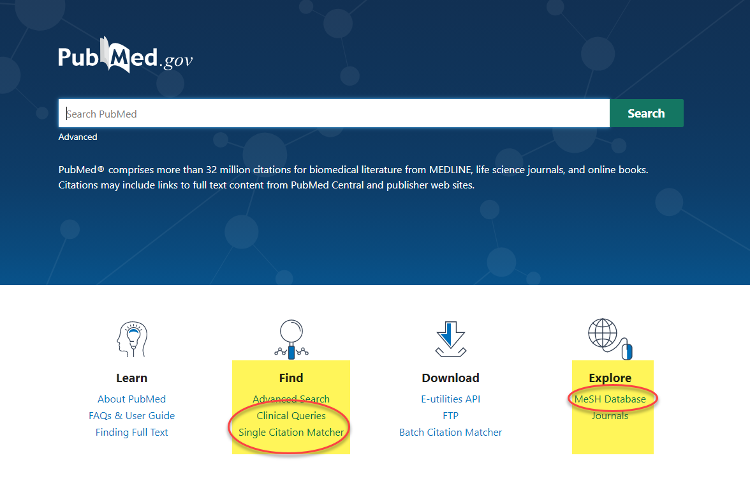 For further assistance, please see Get Help – Ask a Librarian.