On Sunday, April 10th, 2022, hundreds of children (of all ages) and their families joined countless scientists, clinicians, health sciences students, researchers, postdocs, and outreach specialists who demonstrated the work they do at UW-Madison. It had been two years since the event was held in person, and there was quite a buzz created in the HSLC atrium while visitors learned, with hands on demonstrations, about DNA, the eye, the structure of the brain, plants in space, medical physics, diabetes, how hearing works…and on and on.

Three ISchool graduate students, Robin Gee, Katie Davis and Emma Malinee who work at Ebling Library hosted an "Exploration Station"  where visitors learned how to optimally find health care resources, and the children (again, of all ages) could reconstruct a "Velcro" skeleton.
The organizers of the event (which was going on Friday and Saturday on other parts of campus) were thrilled with the participation at the HSLC, and we were thrilled that our student colleagues could be part of such an event. Thanks also to Lia Vellardita, Heidi Marleau and Micaela Sullivan-Fowler for overseeing the initiative. Congratulations to all!
For additional information on this year's event click here.
Photos by Micaela Sullivan-Fowler
A few highlights:
Robin, Katie and Emma at the Ebling "Exploration Station"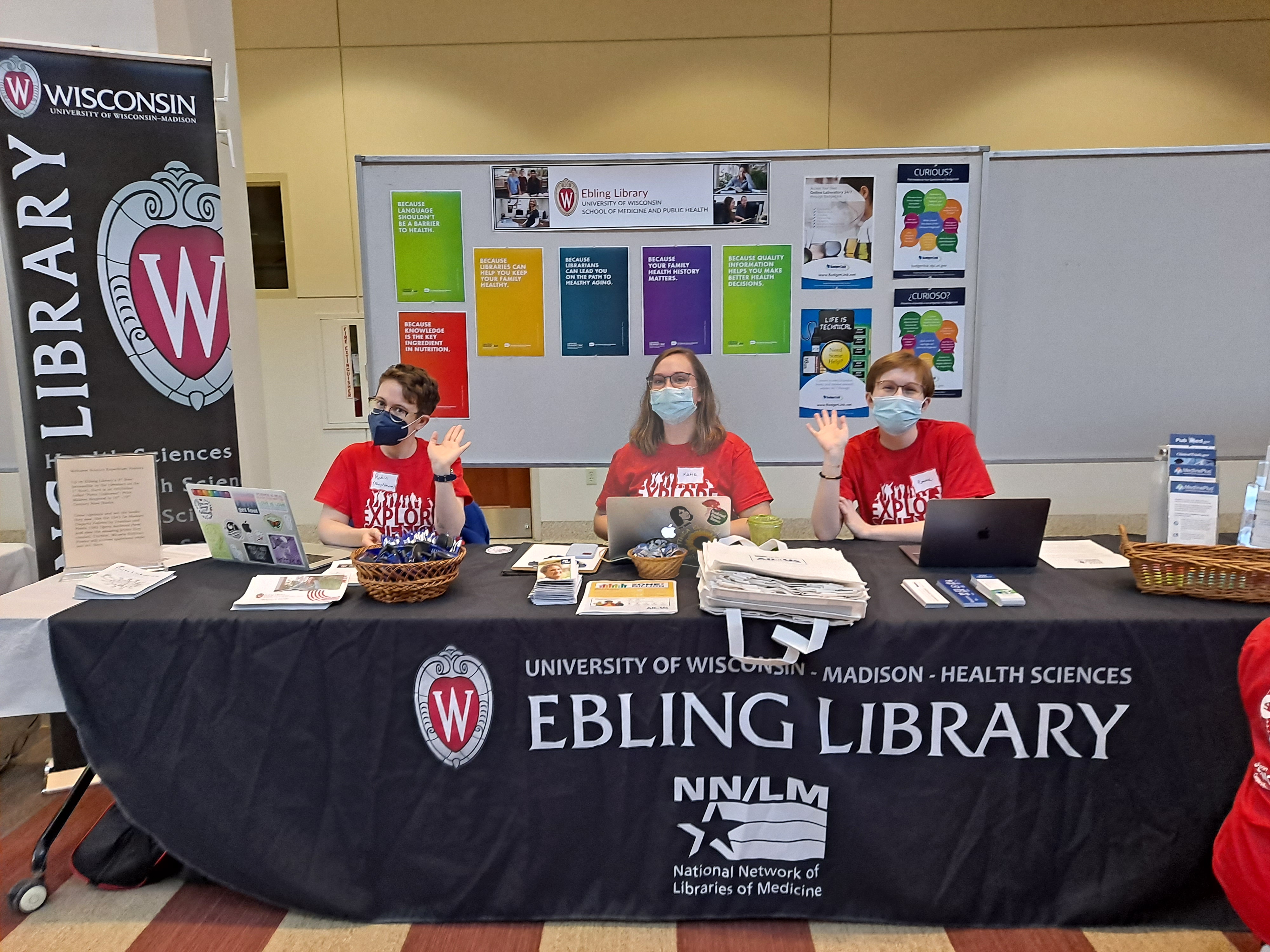 Medical students help visitors examine body organs.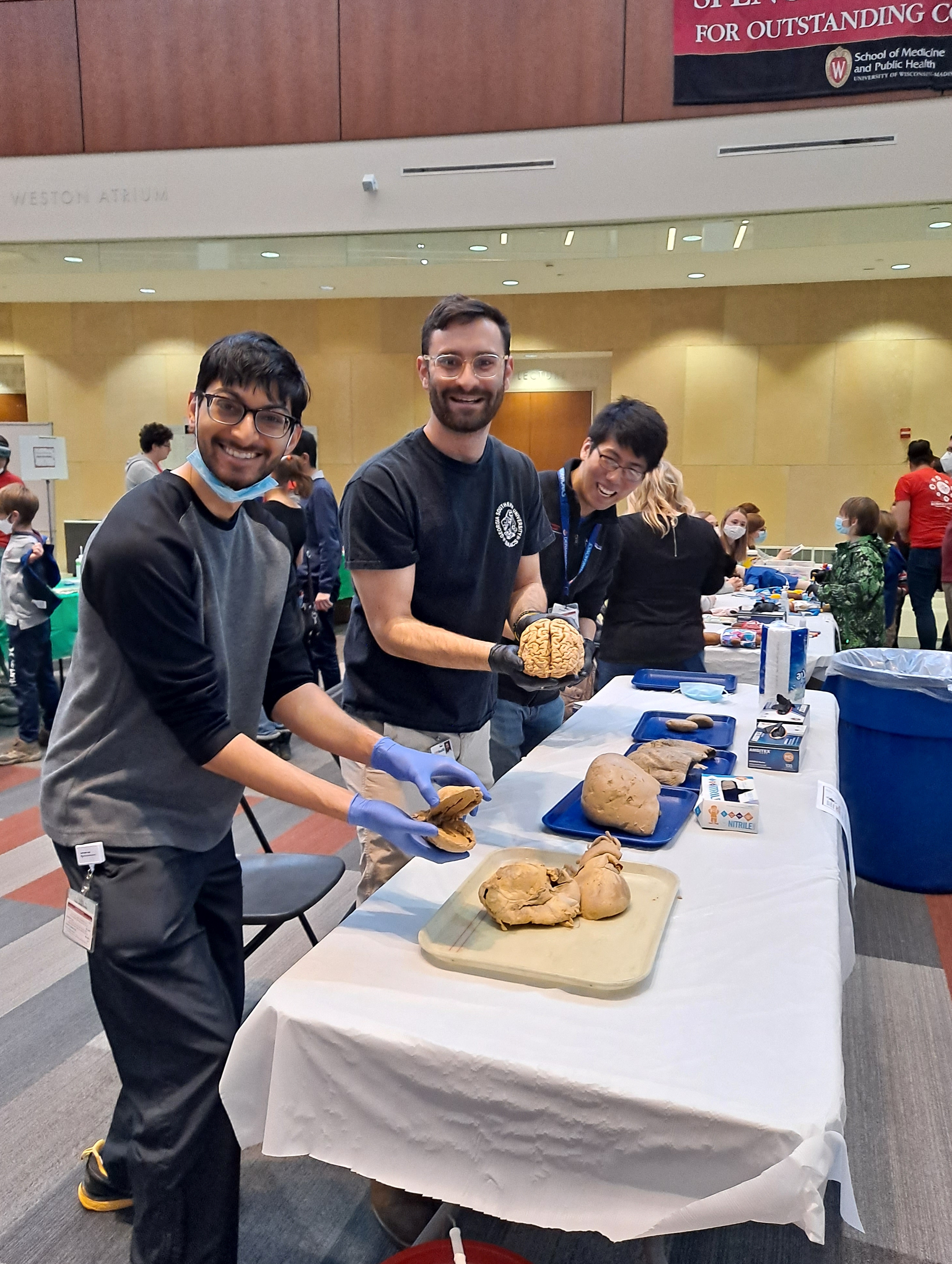 The Department of Educational Psychology team…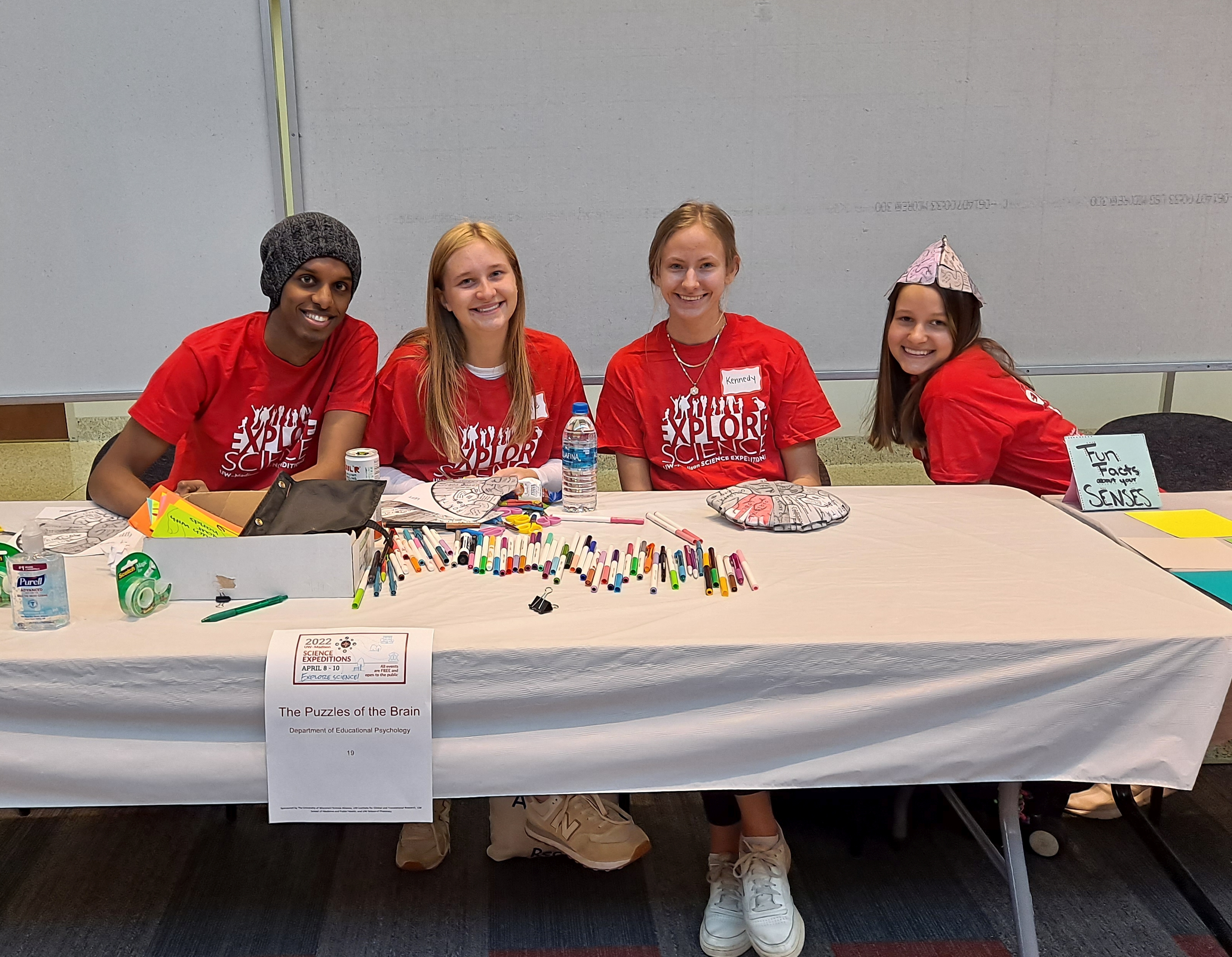 Learning about glaucoma with the Eye Research Instititute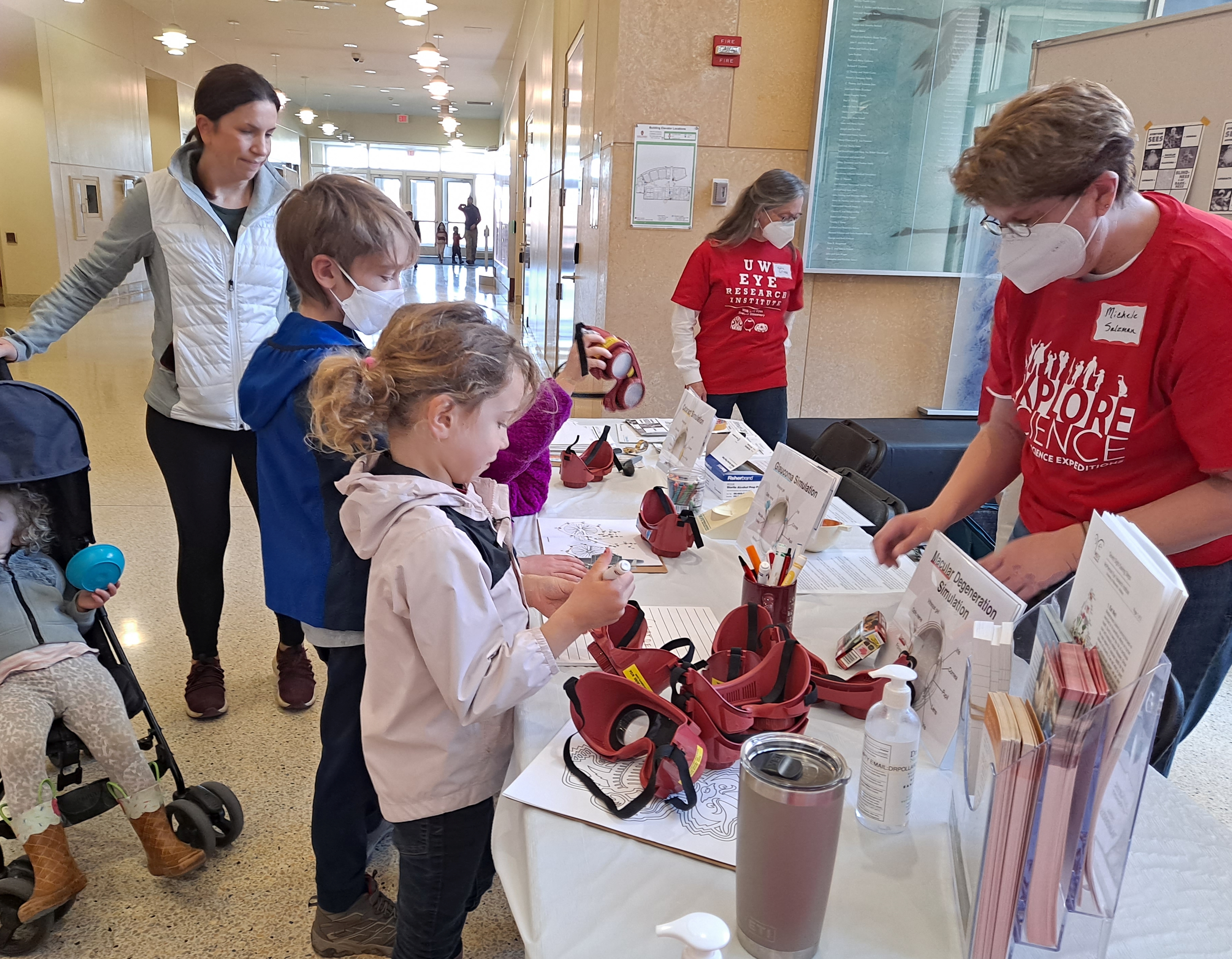 Bacteria! (There's a coloring book available!) From a Kohler Fellowship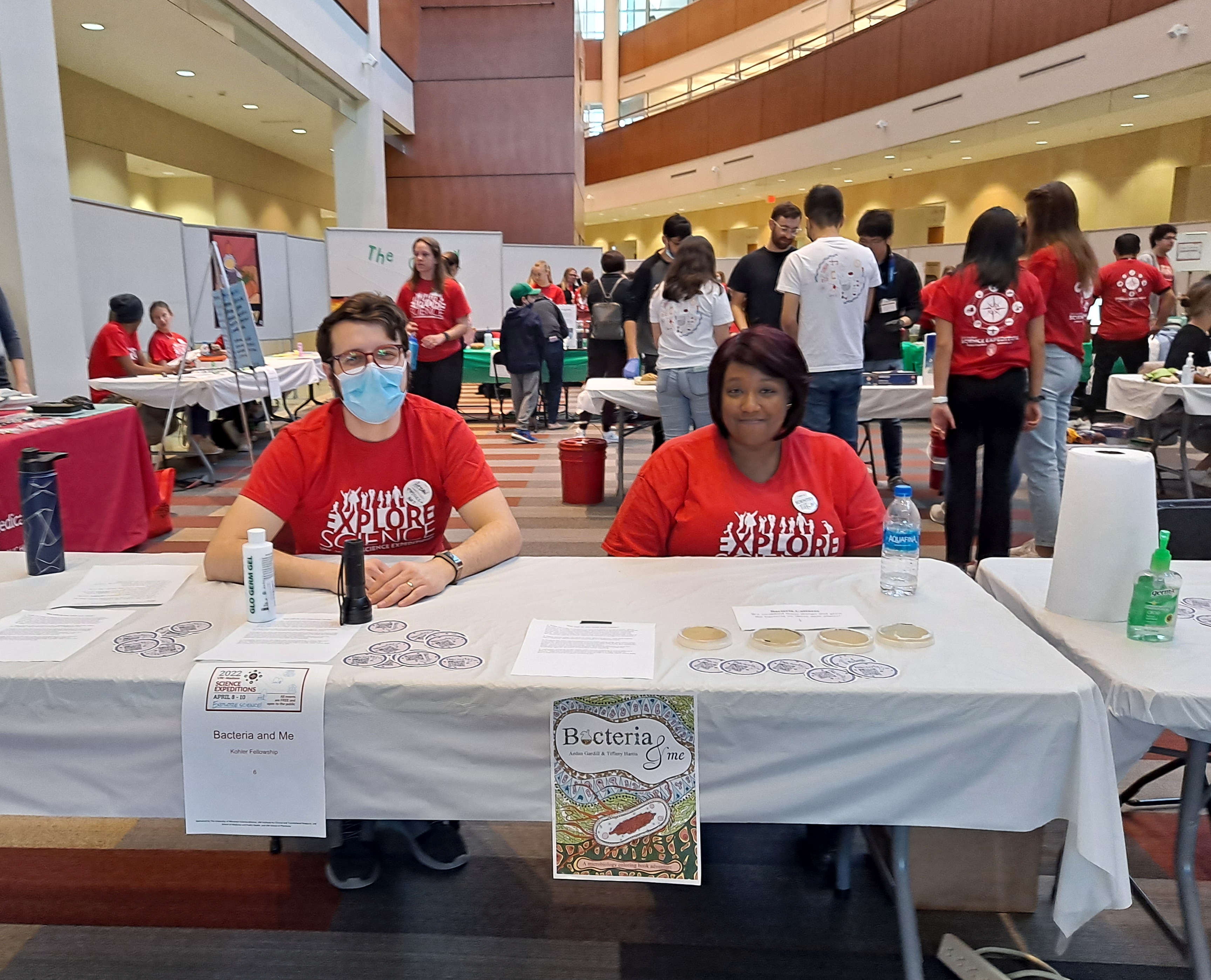 And, two big "kids" try their hand at the Velcro Skeleton puzzle.